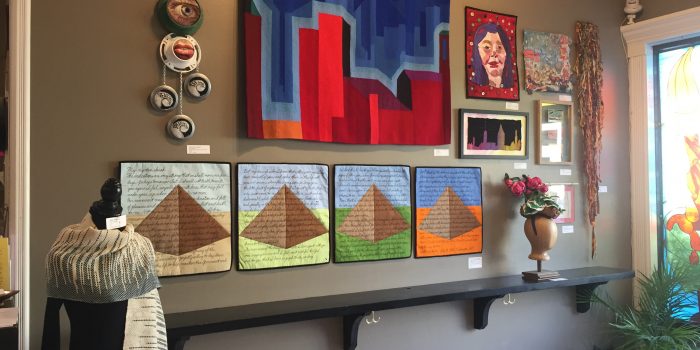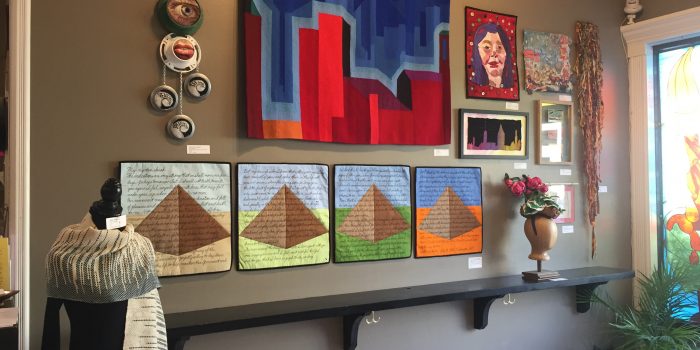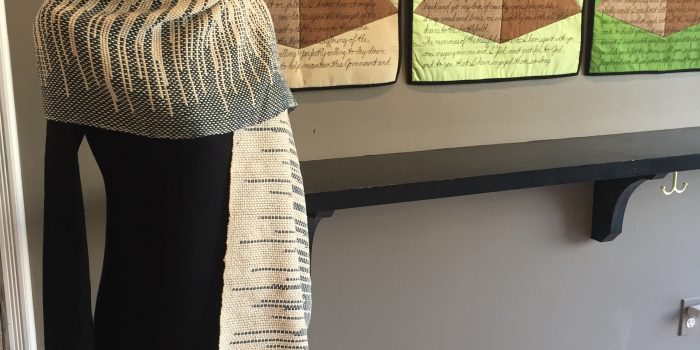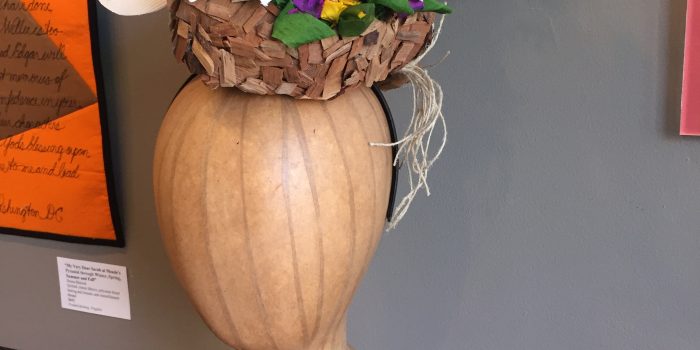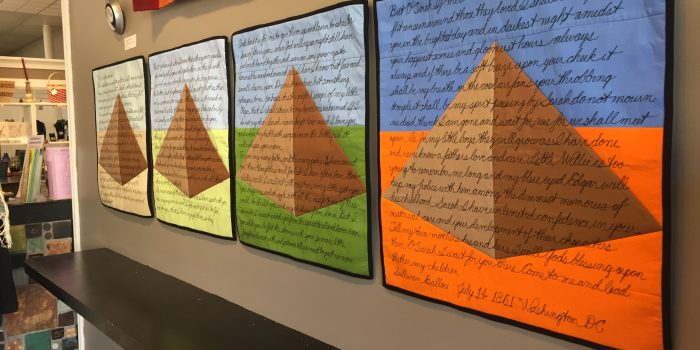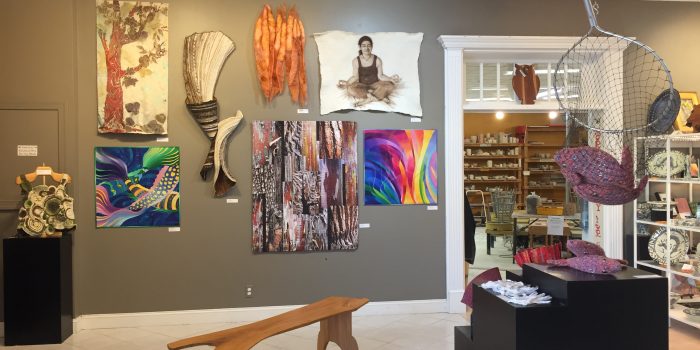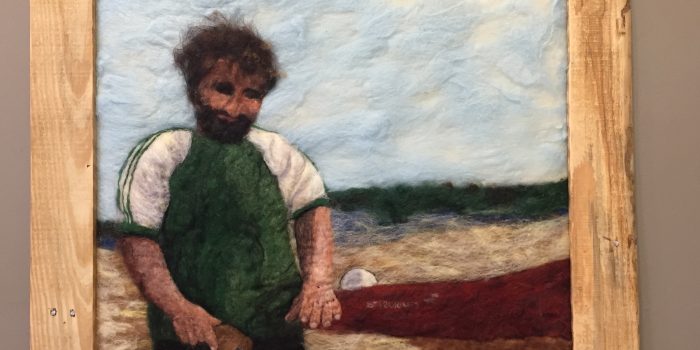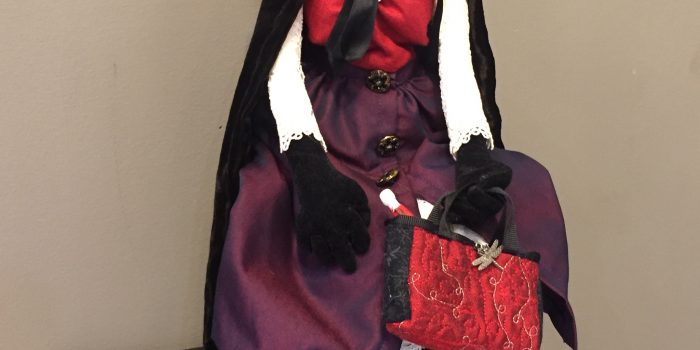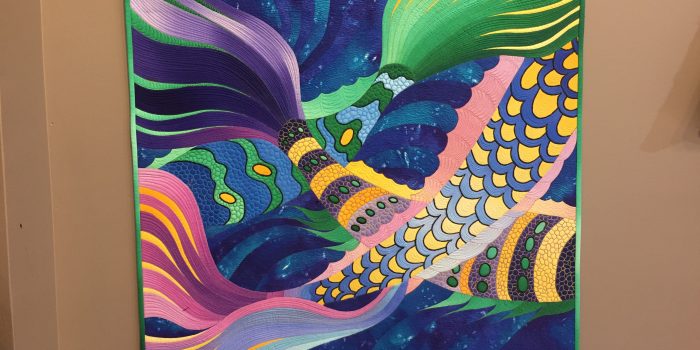 Fiber II, A National Juried Show
Show Opens First Friday October 5th at 5pm!
This month in the gallery we are delighted to share Fiber II, a National Juried show, with you. We have received entries from all over the United States and as far away as Germany. Our Juror Lorie McCown was thrilled by the submissions and had a challange ahead of her selecting only those that would fit on our wall. She prevailed though, and 35 works were selected with mediums from paper, to wool felt, and silk. They were quilted, hand stitched, and knit. She did her best to show all of what fiber can do, but I'll let her words speak for themselves:
Juror's Statement
First, let me thank LibertyTown for hosting another fiber art show. It's encouraging to know that the fiber world is thriving and diverse. Thank you, as well, for allowing me the privilege of jurying this remarkable collection of art. It gives me great hope to see how creative, thoughtful and diverse this medium really is! Each piece chosen here is a reflection of thought, skill and workmanship of the artist. Careful consideration was given to execution, workmanship and message of each piece.
I'm drawn to work that has depth, meaning and a message. The top three pieces in this show have all three. Whether it is humor, regret, poignancy, or forcefulness, each of the three has it in spades.   I was impressed at the creative use of this medium, the skillset of the artists chosen and the respect given to the materials. I love to see the artist's 'hand' in the work, be it stitched, printed or felted.
I hope you enjoy this remarkable collection of work by fiber artists.
Lorie McCown
Prize Winners:
First: Sensory Perceptions by Jayne Gaskins
Second: My Very dear Sarah at Meade's by Donna Blalock
Third: Not so zen by Katherine McClelland
Honorable Mentions
Something Boro, Something Blue by Kay Portmess
Aquarium by Caryl Breyer Fallert-Gentry
Growth by Jill Kerttula
As always our First Friday Reception will be from 5-9pm. Refreshments will be served.