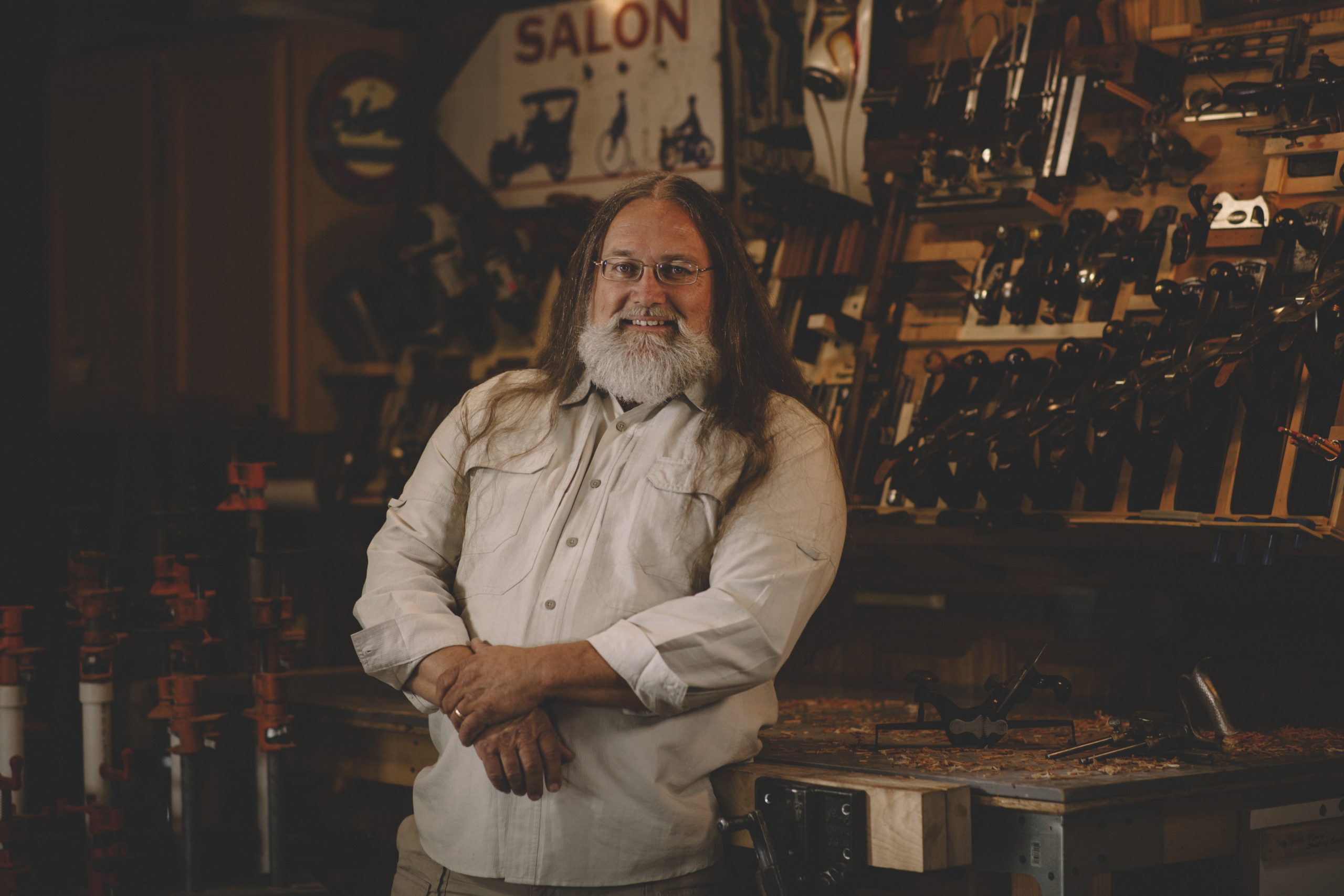 Taking the wood, created by God, and exposing the beauty behind the bark. Tim Eggers believes that there is no such thing as flaw in a piece of wood, only features that express the character in the wood. His part in making a piece is to frame the character in such as fashion as to capture the attention of the viewer.
With influences ranging from Frank Lloyd Wright to Alexander Calder, his pieces, though most always functional, hope to engage the visual as well as tactile senses.
Beautiful smooth finishes on wood pieces invite one to not only caress them with their eyes but with their hands as well. Elements often complimenting Tim's wood works include metal, glass, stone, and large doses of whimsy.
You can find Tim at LibertyTown in Studio 25