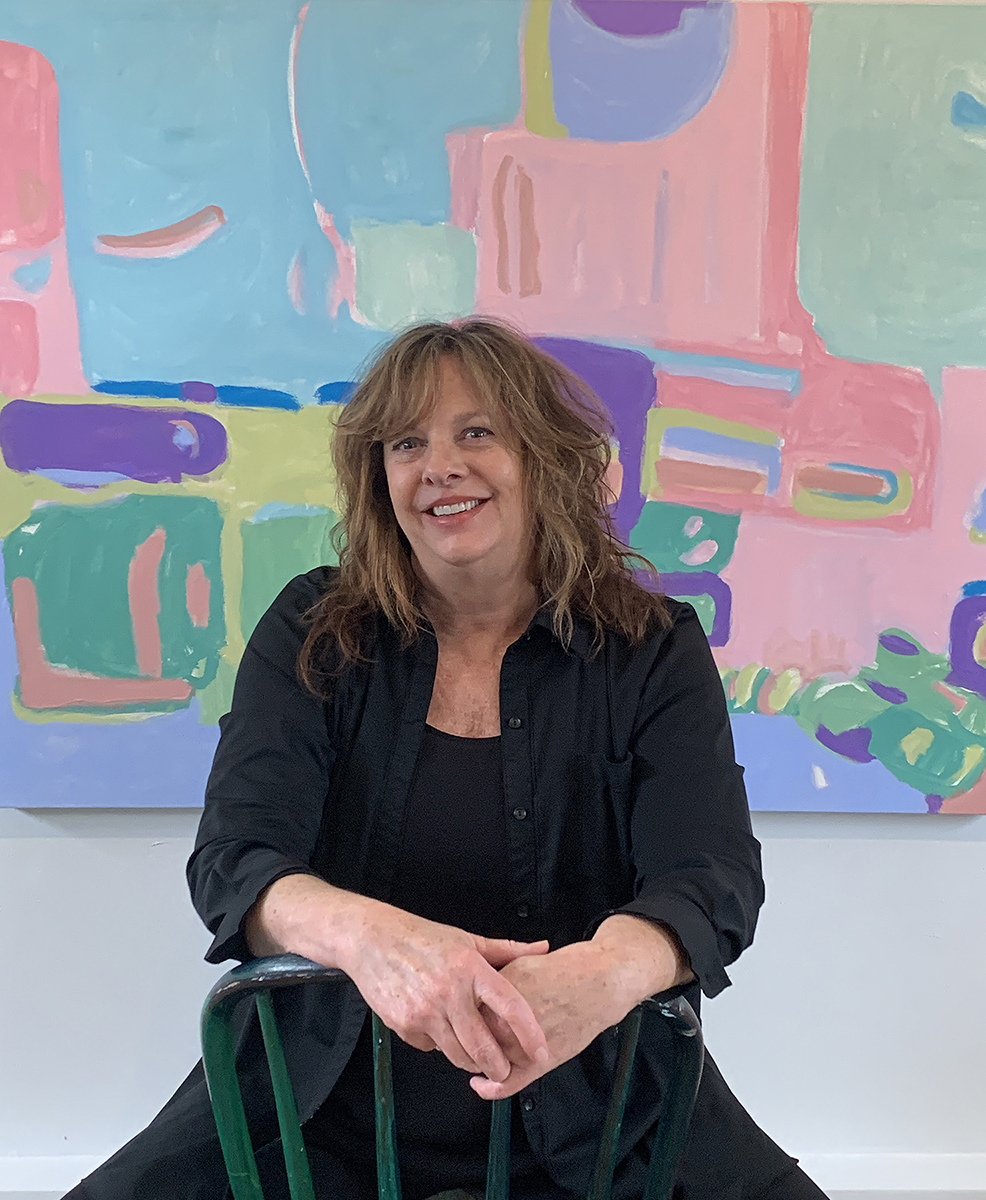 Tarver Harris is an artist working in abstraction. To her painting is an exploration into the unknown to discover something new, oftentimes an emotional journey. She revels in the pure joy of squeezing paint onto a surface and moving it around with sponges, brushes or squeegees creating unique colors and textures. In this manner multiple layers are built up and then sanded or scrapped away to expose what is underneath giving her pieces a sense of antiquity. As she delves into this tactile experience animating the design elements of color, shape and form her life is art and her inspiration is the everyday occurrences of nature.
"This intuitive process is so exciting because each piece reveals itself to me and the outcome is a complete surprise. I enjoy the tactile and visual experience that art brings to my life creating a sense of wonder and excitement. Each piece facilitates a shift in my perspective as it naturally unfolds before me, nothing is by chance yet neither is it planned."
Tarver graduated from Virginia Commonwealth University (VCU) with a Bachelor of Fine Arts in Communication Arts and Design. She is an award winning graphic designer who worked in advertising and magazine publication creating a extensive print portfolio. Currently living in Stafford, VA with her husband and dog "Juno" along Accokeek Creek.
You can find Tarver at LibertyTown in the Hallway Gallery