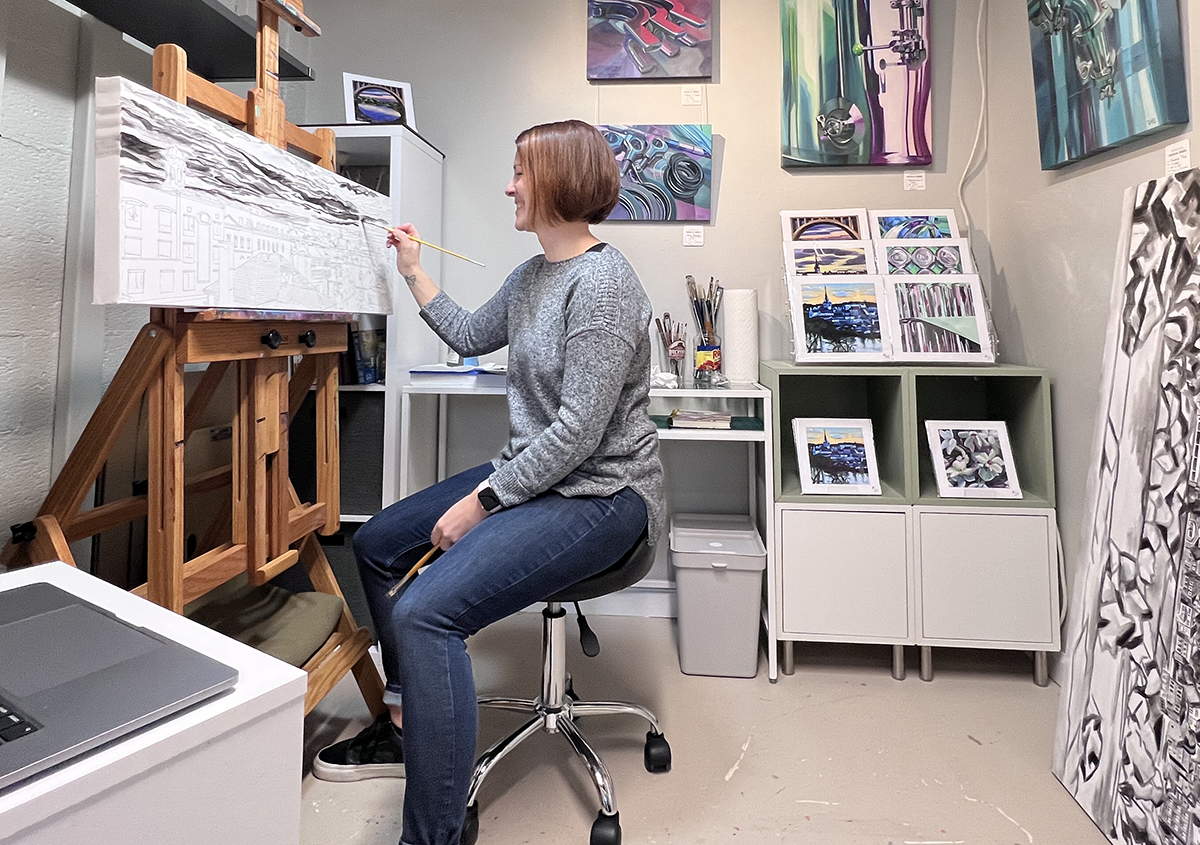 I am a local painter and muralist working in the Fredericksburg area since 2018. Throughout my life, I've always had a love for art and have continuously sought out creative endeavors. Previously I worked as an art educator in public schools, but currently I'm pursuing my passion for painting full time.
My artwork is inspired by the unnoticed objects found in a familiar world. I want the viewer to see the beauty that exists in the things that are often overlooked or ignored. The subject matter in my work ranges from man made objects to industrial spaces and places. From cans to screws to appliances, nothing is off the table. To me, it all can be beautiful art.
By examining the relationship between photography and painting, I bring altered perspectives and colors to my work. Often I'll manipulate images that I've photographed and then translate them to canvas. Strong harmonious colors with forms made up of simplified shapes are key elements in my painting style. Overall, my artwork is influenced by precisionism and a bit of cubism.
You can findTanya. at LibertyTown in Studio 7