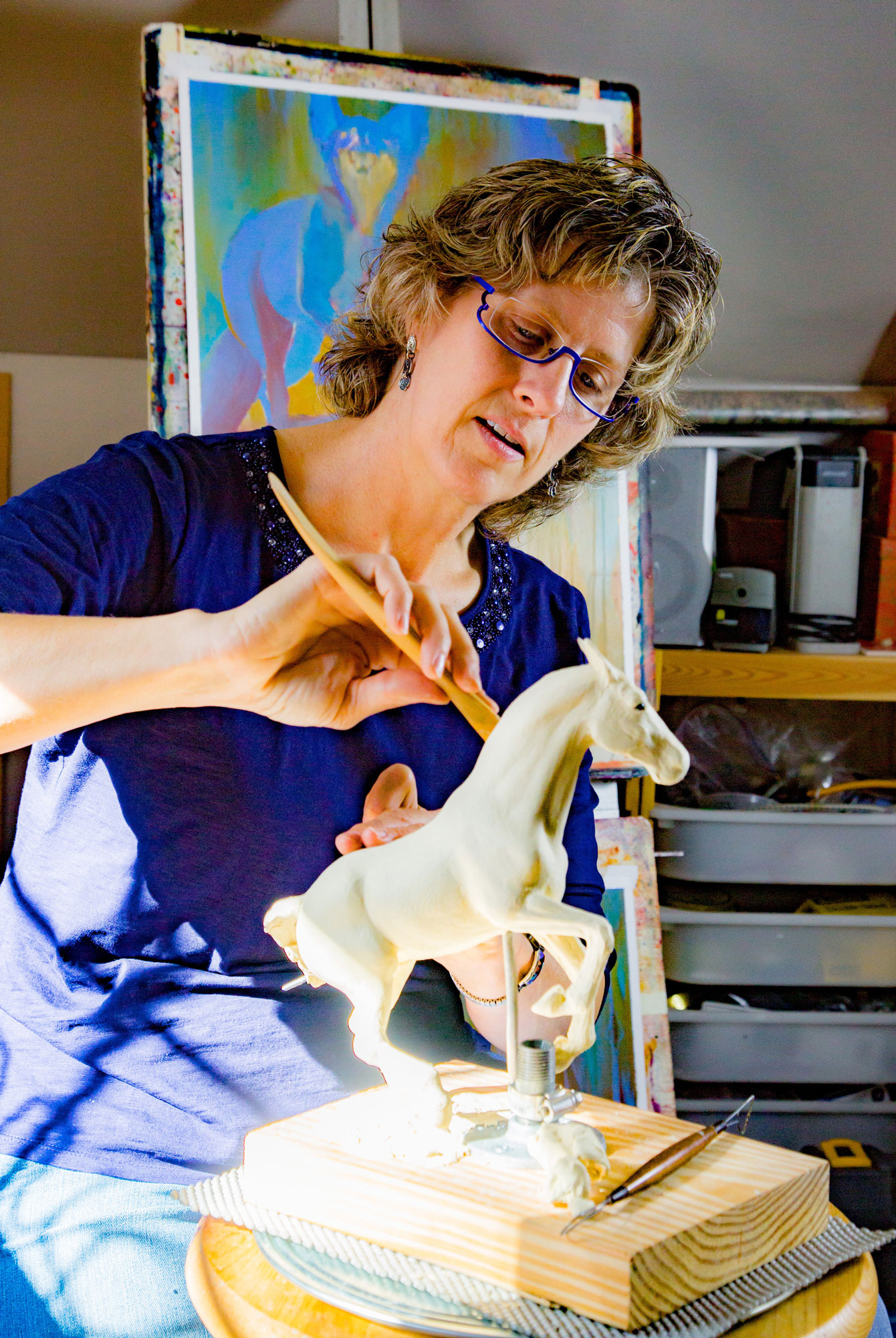 Virginia artist Robyn Ryan celebrates life through art; the making of it, the appreciation of it, and the sharing of it. She feels it is a worthwhile pursuit to express through art one's perception of and reaction to the world we live in and the creatures we share it with.
Robyn is inspired by living things; their mystery, complexity, shapes, movement, energy, personality, environment, and relationships with each other.  She captures her subjects in both her paintings and sculptures in "candid" moments and "glimpses" frozen in time for the viewer to ponder.  Robyn enjoys conveying the idea, impression, or "essence" she wishes to highlight for each subject vs. solely creating a "photo-realistic" or "pretty picture".
Known for her equine, wildlife, and nature related subject matter, Robyn's artwork is characterized by her use of color, texture, and most recently by physical dimensionality.  Robyn creates her art in a variety of water and mixed media as well as sculpture.  Exploration and incorporation of new techniques and materials continue to enlarge her artistic vocabulary.  She is drawn to the tactile aspects of her media; the flow of the pigment and water, the building of physical textures, and creating three dimensional pieces.
Robyn considers it a privilege to have the ability, inclination, and opportunity to create beautiful and engaging artwork and to explore the expression of her ideas related to those things which inspire her.  Sharing her art with others to bring joy into their lives brings Robyn great satisfaction and motivation as she continues her artistic journey.
You can find Robyn. at LibertyTown on the North Windsor Art Wall