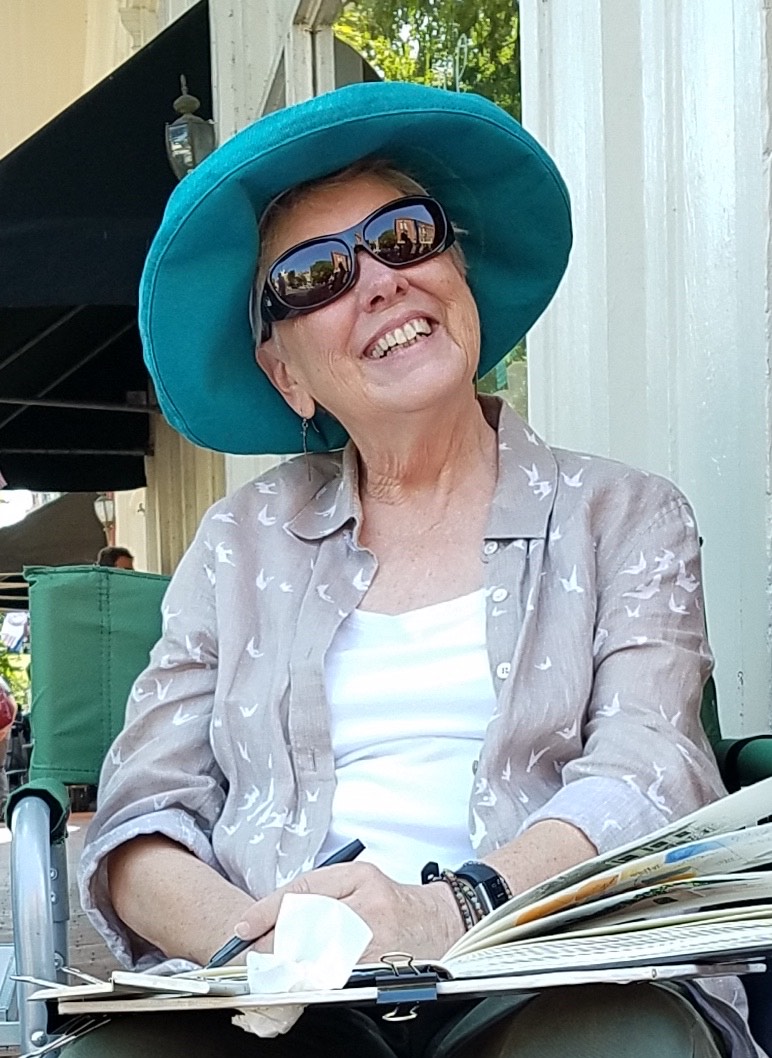 Paula maintains Studio 24 at Libertytown Arts Workshop. Paula is an urban sketcher and watercolor artist who enjoys interpreting the natural and built world around us. 
She spearheaded the creation of the Fredericksburg Chapter of Urban Sketchers International and actively encourages en plein air sketching and painting among the members. 
Paula is a member of Urban Sketchers Fredericksburg, Fredericksburg Plein Air Artists, Blue Ridge Art League, Urban Sketchers International, Sketching Workshop, Shenandoah Nature Journal Club, Virginia Artists Connect, and several area urban sketching chapters.
PaulaRaudenbush.com
You can find Paula at LibertyTown in Studio 24