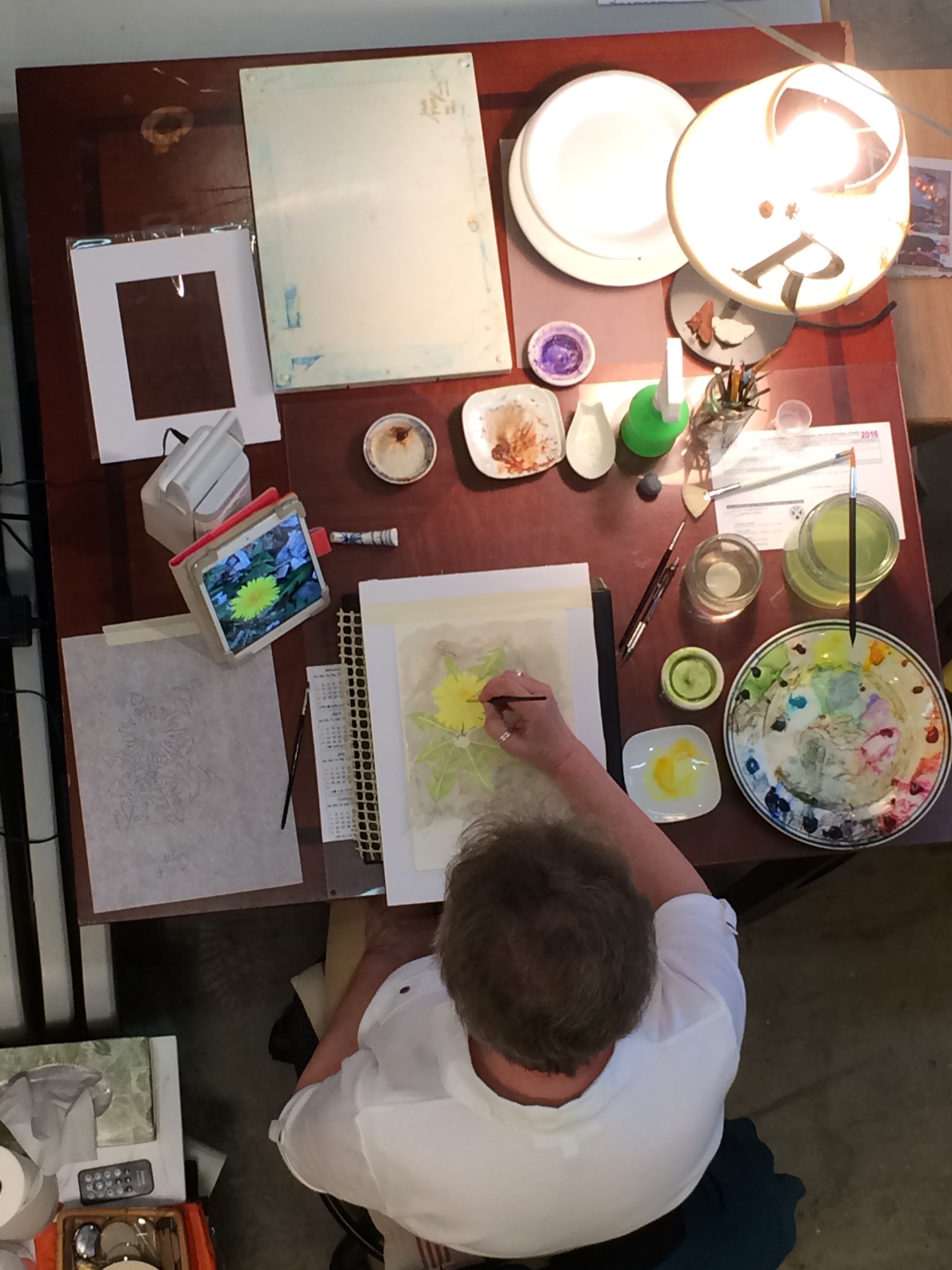 Paula currently maintains a studio at LibertyTown Arts Workshop in downtown Fredericksburg, VA, where she teaches drawing and painting. She is a founding member of Urban Sketchers Fredericksburg, a chapter of Urban Sketchers International, and a member of the International Sketching Workshop.
Paula also specializes in botanical art with watercolor and is a member of the American Society of Botanical Arts, the Botanical Ats Society of the National Capital region, the Virginia Watercolor Society, the Blue Ridge Art League, and the North Windsor Artists.
Here are descriptions of classes she offers:
Beginning Drawing for Adults. $200 This 6-week course will help you to see the world like an artist while providing the basic techniques of drawing, enabling you to render 3-dimensional objects on a 2-dimensional surface. Line, shape, form, composition, value, and perspective will be covered.
Be sure to check back often to see most current class offerings!
Register for Paula's classes by email: paularaudenbush@gmail.com
You can find Paula at LibertyTown in Studio 26