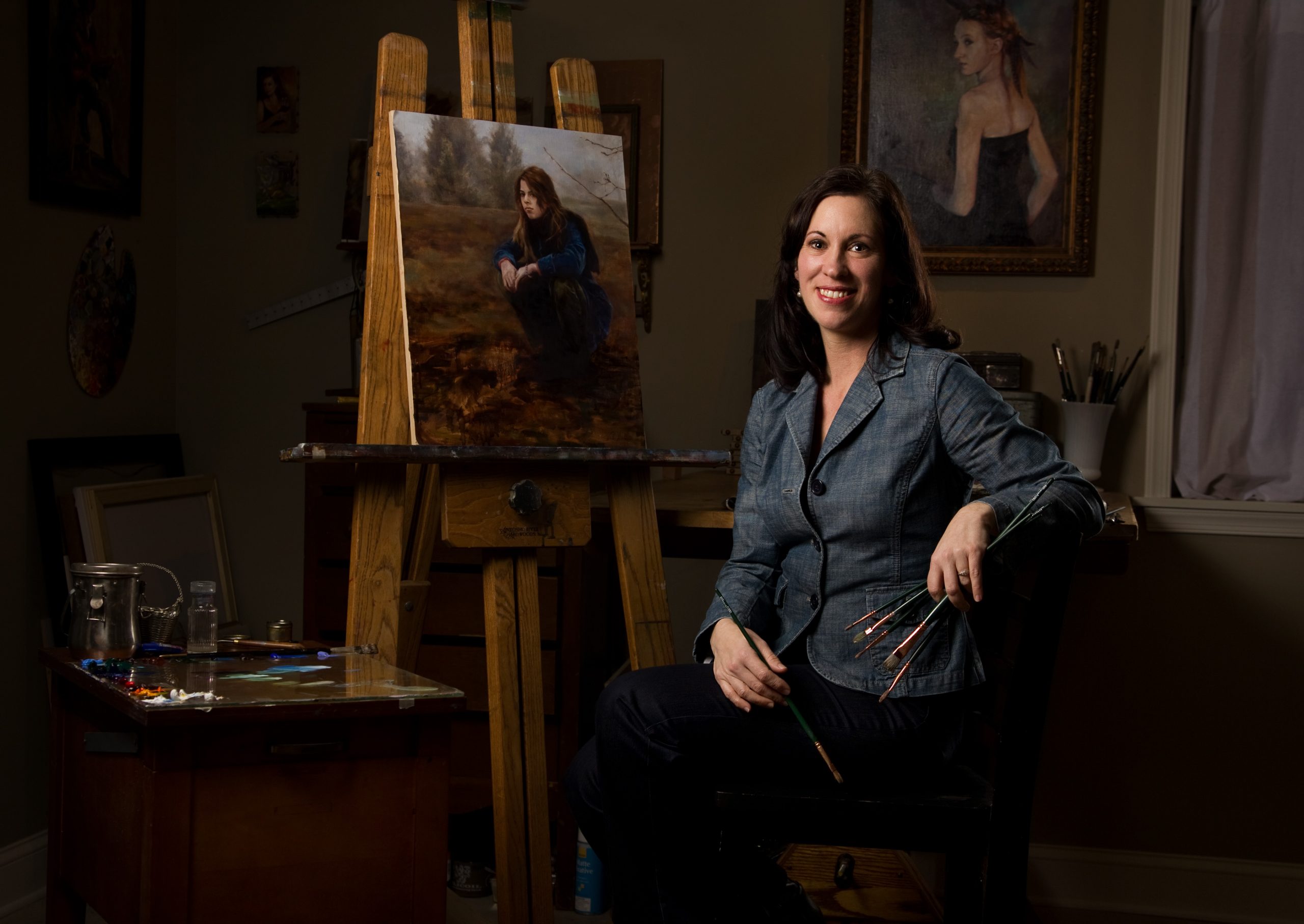 I have a drawing of my Grandparents I made when I was three years old. It is one of my most treasured possessions and it is proof of a life begun with the need to produce art. I have drawn my entire life and now my work has evolved into creating classical oil paintings. Painting allows me to communicate and to record a detailed moment in time.   My current work includes still-life pieces and portraiture. Both allow me to tell a story. The story of the objects and the story of the person fascinates me. Often I feel the grouping of objects becomes a portrait of the person as much as an actual painting of the person themselves.
The method on most of my paintings begins with preliminary sketches to begin the process of connecting and trying to understand not only what I am painting, but why.  I use those sketches and observation from life to help create the final piece.  I prefer to paint in multiple layers to slowly build up the painting and use the final layers to capture precise details.
If you are interested in a commission or special project please contact me.
Nicole Horn graduated from Colorado State University in 1995 with a Bachelor of Fine Arts degree.  Nicole has had many solo and group exhibitions and is a member of the Portrait Society of America.  
You can find Nicole at LibertyTown in Studio 8