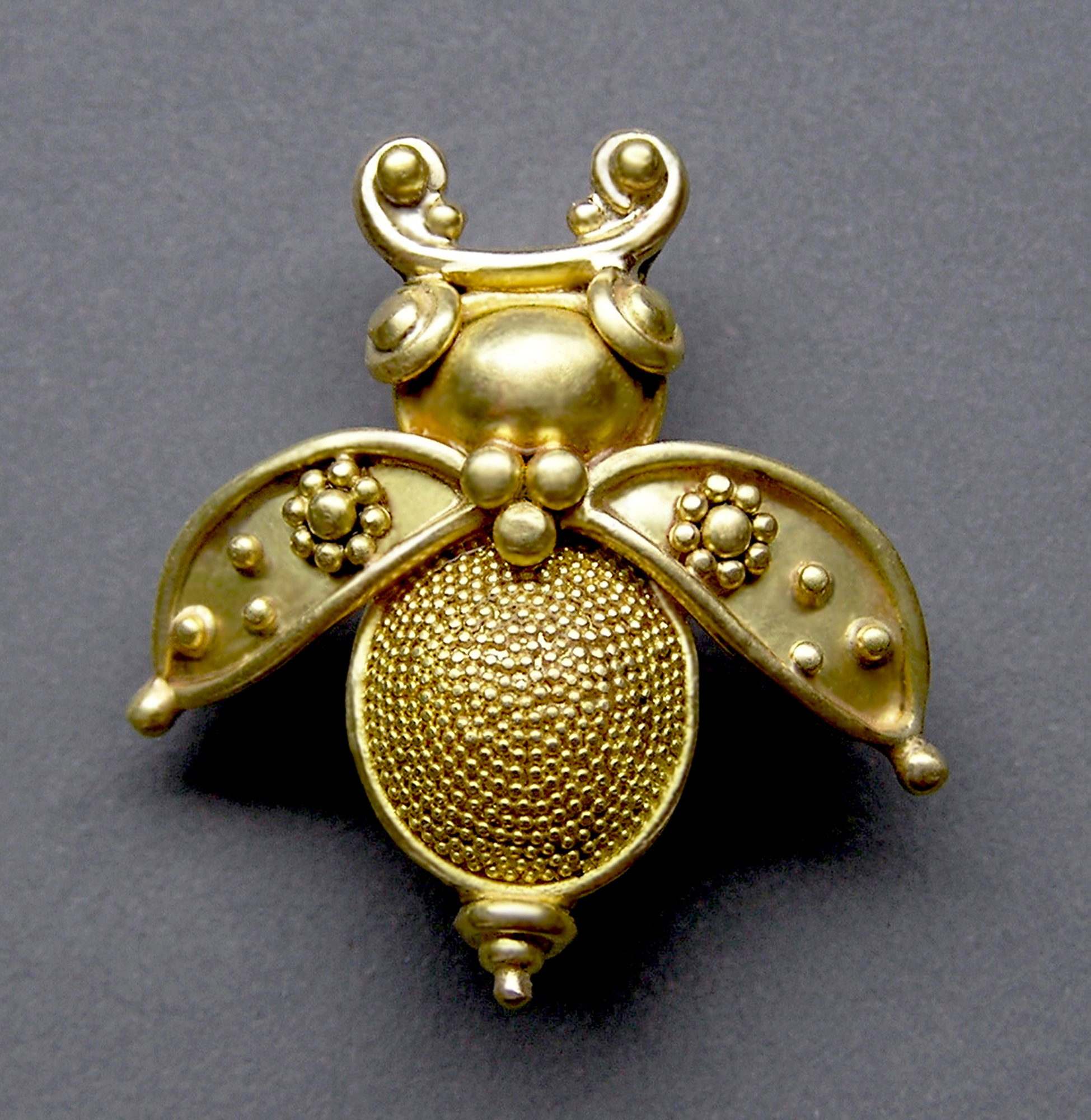 A native of Queens NYC, Lisa Beth attended the State University of New York at New Paltz where she majored in sculpture and discovered her love of metals.  Gold quickly became her medium of choice. She continued her education independently and also privately through various classes at the 92nd Street Y in NYC.
Many of her designs are influenced by ancient Etruscan ornamentation and technique.  The repetition of shape and pattern most often seen in the natural world are central to her work. By embellishing pieces with fine details such as granules, twisted wire, and braiding, her work reaches a high level of grace and symmetry. Lisa Beth's mastery of these techniques over the past 35 years has allowed her to create one of a kind, handmade work with complex, highly detailed surfaces.
Follow Lisa Beth on Instagram @lisabeth.goldsmithing
You can find Lisa Beth at LibertyTown in Studio 9, by appointment only.