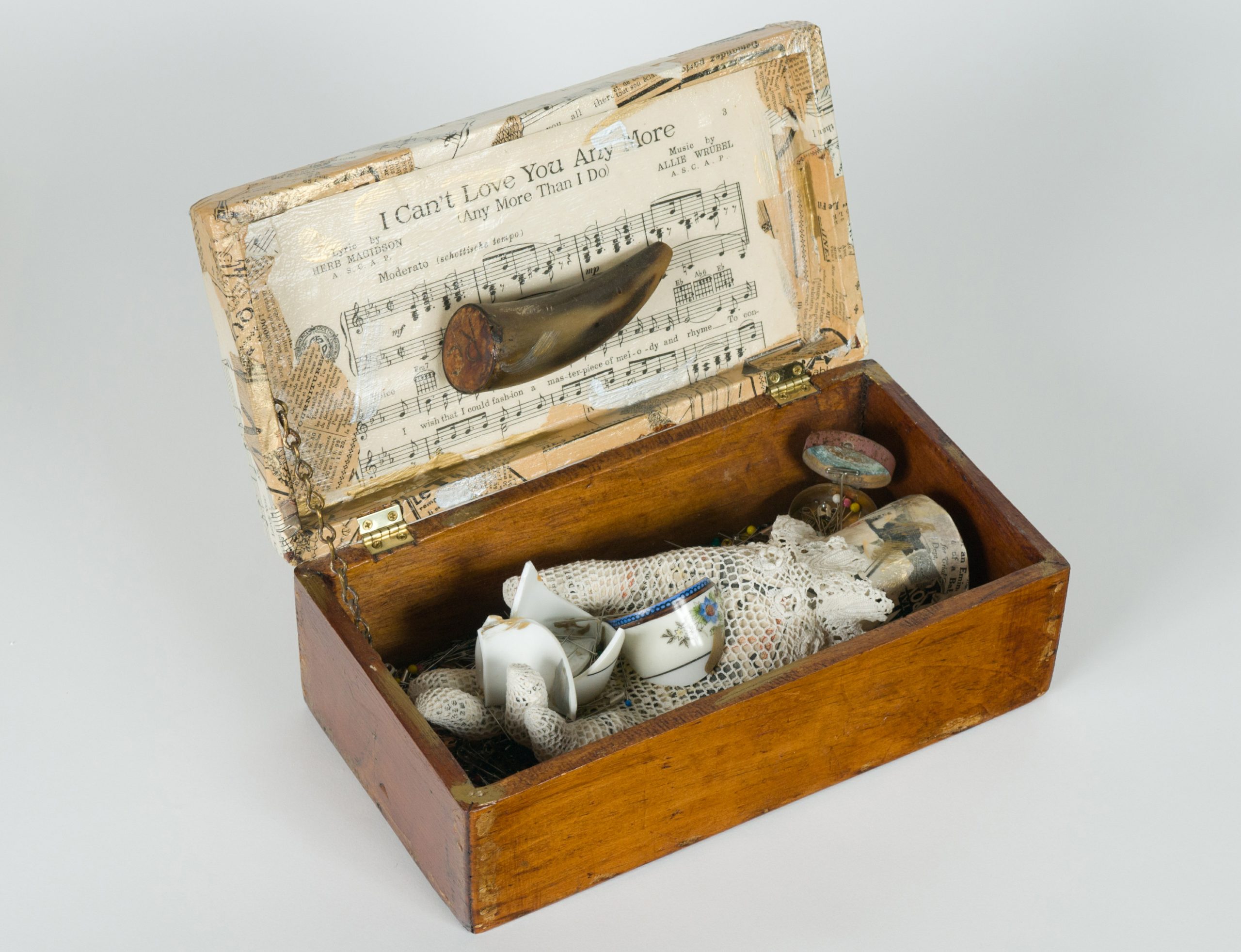 I am compelled to make tangible, permanent objects— art that ruminates in a hectic way of life. It is important that my prints and book objects express a commonality of human experiences. My work seeks to address universal issues confronted by all individuals over a lifetime; namely those of love, origin, isolation, spirituality and comfort.
In my work, certain symbolic elements have developed into a visual vocabulary. Birds, hands, materials from nature, antique photographs, butterflies, playing cards and spirals are all elements that perform an important role in my pieces. Freedom, chance, the natural lifecycle, and the human spirit are themes that these objects reflect.

My pieces are an exploration of memory in relationship to real time. My work addresses the need to bear all and the desire to be heard through its tactile quality with the goal being to create a universal sense of self-discovery.
My work is in such collections as the Smithsonian's American Art and National Portrait Gallery Library, Washington, DC, Library of Congress, Rare Book and Special Collections, Washington, DC, National Museum of Women In the Arts, Washington, DC, George Washington University, Washington, DC, Stafford Hospital Center, Stafford, VA, St. Mary's College, St. Mary's, MD, George Mason University, Fenwick Library, Fairfax, VA, Vanderbilt University, Jean and Alexander Heard Library, Nashville, TN, Jaffe Center for Book Arts, Florida Atlantic University Libraries, Wimberly Library, Boca Raton, FL and the Southern Graphics Council Archives.
I have taught printmaking and book arts at the Corcoran since 1998 and served as Program Head of the MA, Art and the Book graduate program from 2009 to 2016. I currently teach printmaking and book arts at the Corcoran School of the Arts and Design at the George Washington University.
You can find Kerry at LibertyTown in Studio 12