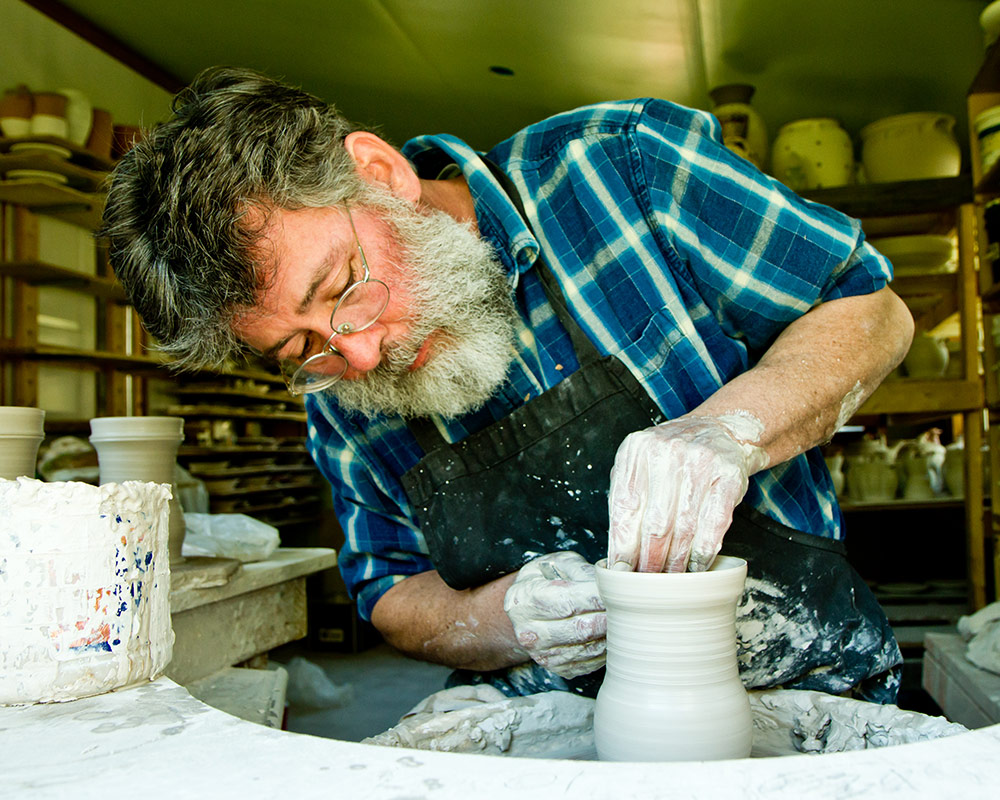 For most of 40 years I have made useful pottery for the table and the garden, inspired by my early training at the Winchcombe Pottery in Gloucestershire, England. During my apprenticeship I discovered the work of the Martin Brothers, four potters who worked in London at the turn of the last century, making among other things what came to be called "Wally birds."
A couple of years ago I decide to pursue my own idea inspired by their anthropomorphic birds. The body of work I have submitted represents the fruits of my exploration over the last two years. Combining sculptural elements in a fanciful but mostly functional manner is the challenge that I've undertaken. Sometimes whimsical, sometimes elegant and classical, the conceit of giving a bird an expressive, humanlike eye allows for great latitude.
The basic forms are wheel thrown, with a lot of handbuilt elements added. Once completed, the work is covered in a crackle slip, wood ash glazes and then fired to stoneware temperature with wood and salt.
You can find Dan at LibertyTown in Studio 18