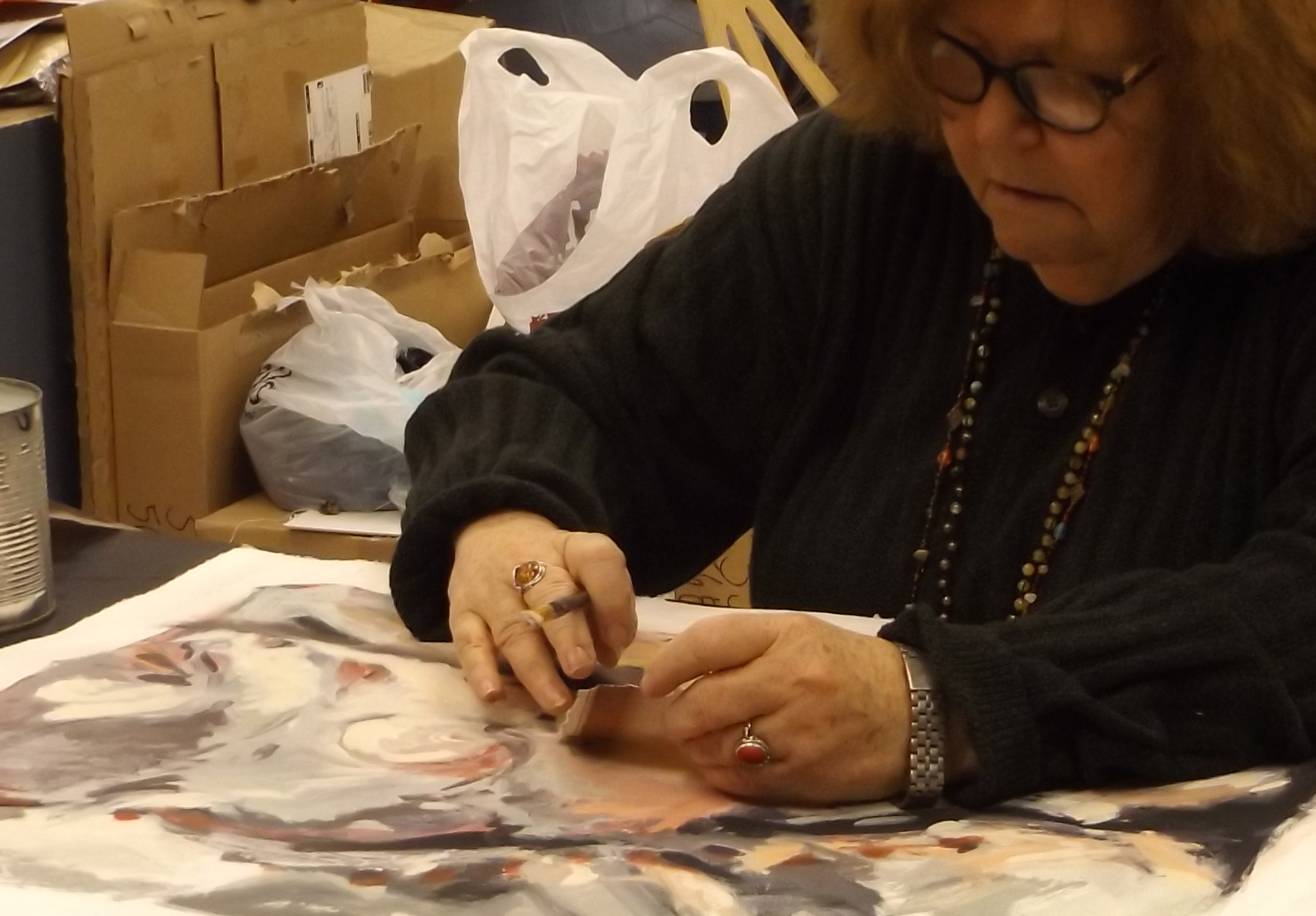 I've been an artist forever, longer than I've been an art teacher, which seems impossible. My teaching has taught me, though, that the doing of art, the thinking about it, and the entire process of creating something from nothing, requires – first – a state of mind elusive for many people, and home for artists. That is not meant to be an elitist statement. It's just an acceptance of the fact that those things that are essential to the health of my mind also isolate me.
I am totally absorbed by color, which plays off texture, light and detail, and is always wrapped in a package of strong composition. These are the things that matter to me, and I achieve them sometimes with ink and/or paint, sometimes with collage, mixed media or fiber-arts; and less often, but passionately, with mono-types and book construction. I love to draw, but always see my black and white drawings as the bones of paintings I plan to do.
It has always been important to me to practice my skills until I achieve a level of facility with the medium I have chosen, so that I can work easily and comfortably in that medium. I do this because I love to see, in artwork, the looseness that comes with familiarity.
I choose to paint reality in order to work with colors far more sophisticated than I can invent; and when I go off into abstractions, they often look like landscapes, since I love most the world I see around me. That is always reflected in my art.
You can find Christine at LibertyTown in Studio 13