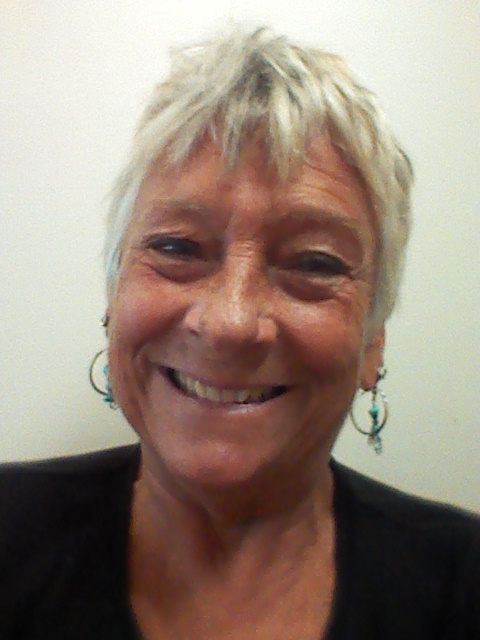 "Art is something I think about all the time and ideas come from a color, phrase, song, memory, or passing life glimpse. Ideas grow in my head a long time, taking many directions and becoming an energetic frenzy that lasts until I finish the piece."
In Cathy's artwork a serious interest in primitive cultures and folk art can be noted as she uses a 21stcentury context with diverse materials such as neon lights, assemblage, paint and mixed media.  Murals, jewelry and sculpture are also a large part of her art making.
A native of Ashland, Virginia, Cathy earned a B.S. in Art and Drama from Radford University and an M.S. in Art Education from Virginia Commonwealth University.  She has taught art in public schools, universities, and privately for over 30 years, earning accolades with a Fulbright Memorial award to Japan, a teacher exchange to London, England, State Middle School Art Teacher of the Year, artist residencies in Auvillar, France and exhibitions in Greece, France, Germany and the US.
Her award-winning artwork continues to be exhibited throughout the U.S. and Europe.  Cathy is a founding member of Exposure Unlimited art group, past president of Fredericksburg Center for Creative Arts, and a founding member of Art First Gallery. Currently she is on the Board of Directors for Fred-Este Assoc Este Italy, Fredericksburg Schwetzingen Germany Alliance. Fredericksburg-Kathmandu Exchange and Fredericksburg/Frejus, France Sister City.
You can find Cathy at LibertyTown in the Lobby Hallway