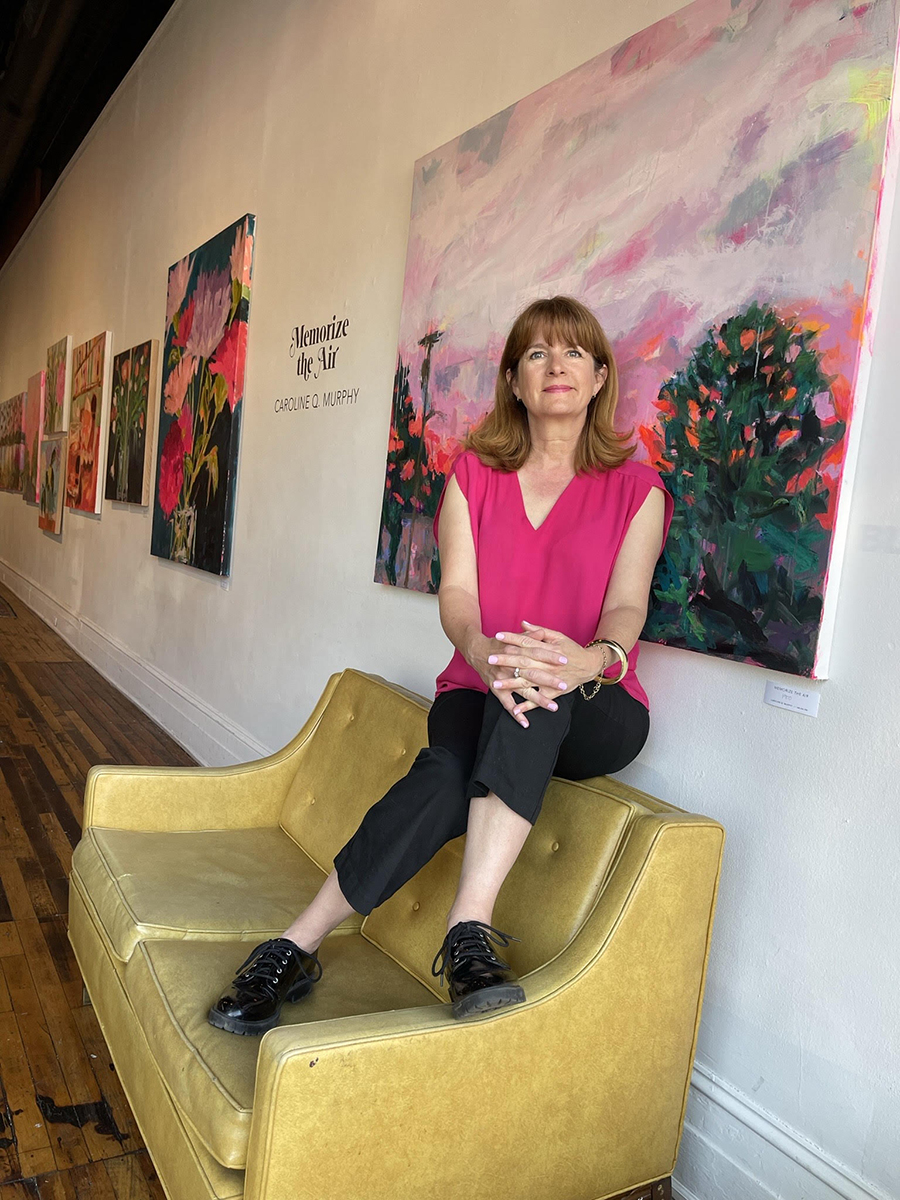 Caroline is an award-winning painter working in cityscapes, still lifes and landscapes. Capturing introspective moments, she mainly works in acrylics, studying light, saturation and unique color combinations.
Note from the artist:
I began my career as a graphic designer in a Los Angeles print shop. I fell in love with the smell of ink and the joy of flipping through paper samples. I continue to work in the design field, but find myself pouring more and more hours into my painting. Cherished seconds of a fleeting sunset, lyrics of a song heard while gazing at a flower, consuming thoughts at a red light, the last sip of a drink with a confidante, these are the moments and feelings I capture in my work.
You can find Caroline at LibertyTown in Studio 4 1/2