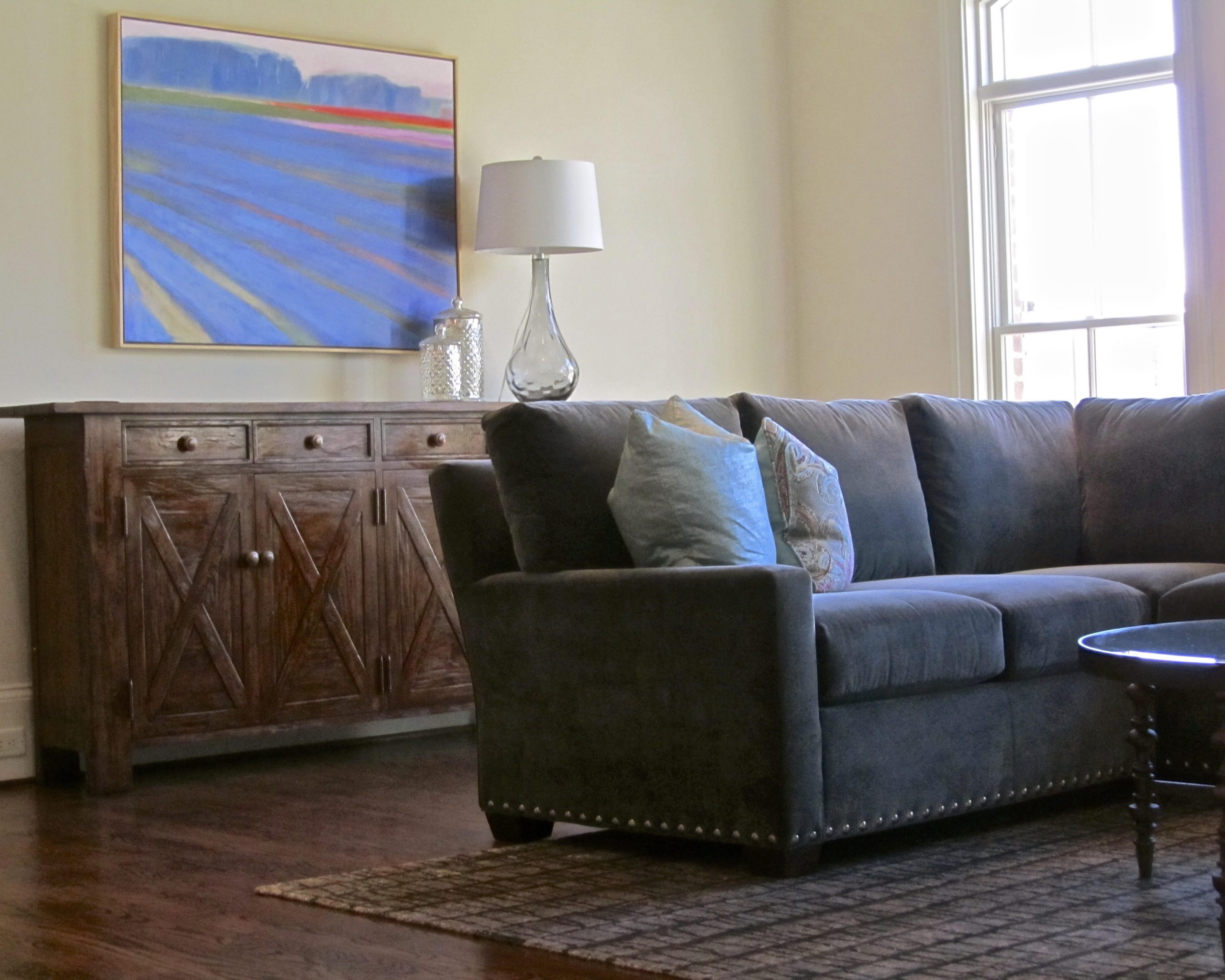 The deeply felt poetic quality of color is the single most compelling aspect of painting for me.  I use chalk pastels for my initial color explorations and compositional studies, creating roadmaps for larger paintings.  I have developed a process that uses a combination of acrylic medium with suspended sand, and brush and palette knife work to create a soft dusty texture in my paintings that is very tactile.  This process also creates a sense of history with subtle layers of brush marks and textures.  Like the walls in a very old home, they have a sense of presence.
Old houses and barns for me evoke a heart response rooted in a desire for connection to family and community.  The family cattle ranch in Wyoming was a touchstone for me growing up.  I return to these images again and again.  In the juxtaposition of traditional subjects and contemporary rendering I am exploring the tensions between permanence and decay, between temporal and infinite.
My work has been shown extensively in the mid Atlantic region in juried shows and galleries.  I received my BA in art from the University of Maryland.  You can view my work at Annie Gould Gallery in Gordonsville or visit me here in studio #22.
You can find Carol at LibertyTown in Studio 22