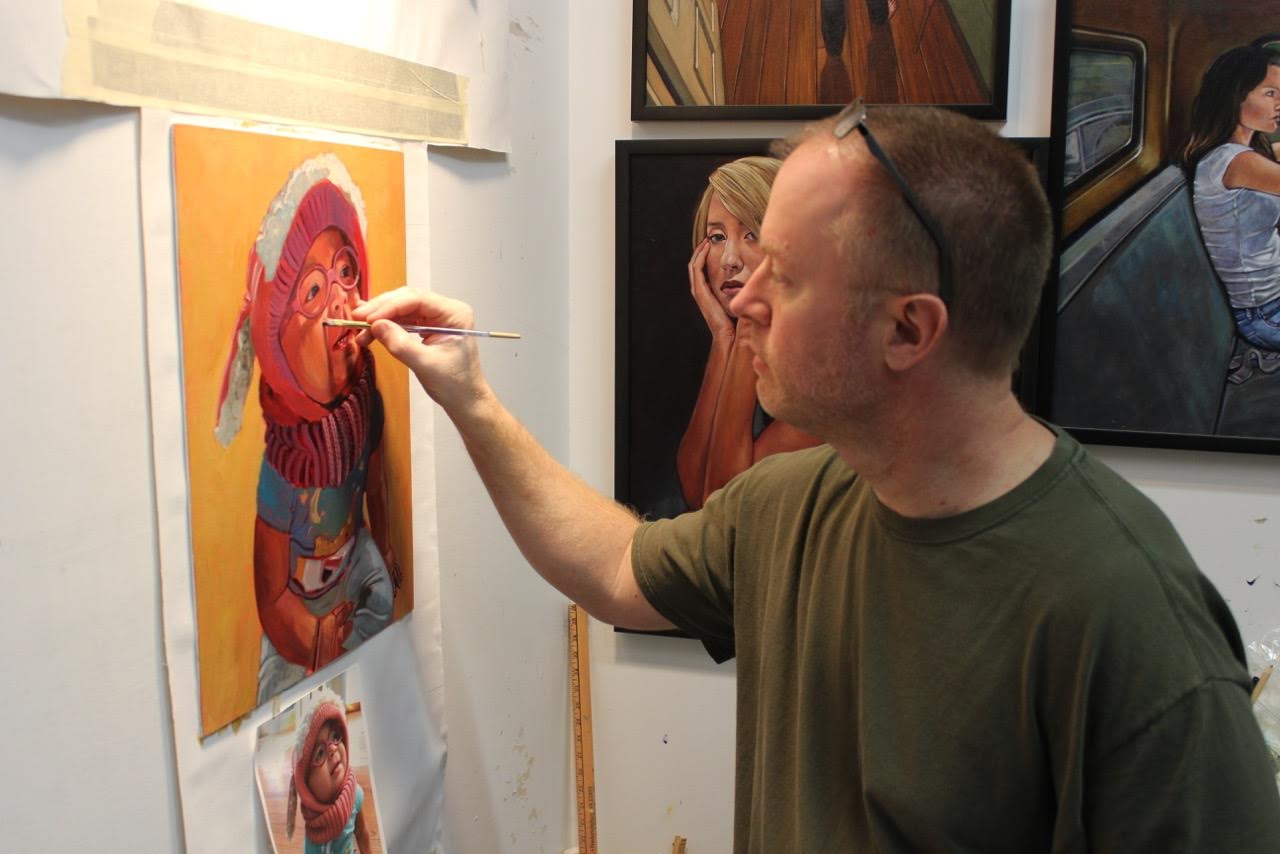 Bill Harris is a prolific and innovative artist who is equally adept at handling large scale murals as well as intimate portraits. Currently working with oil on canvas, his subjects include a range from silent narratives to still-lifes, all of which reinterpret the effects of color, light and line. His work is easily identifiable and extremely original, not only for their striking color combinations and light effects, but also for their intriguing and thought-provoking subject matter.
Painting Classes: "An Easier Way to Paint"
Sign up for classes is ongoing.
Tuesdays, 6-8pm
Fridays, 10am-12 noon
Sundays, 11am-1pm or 2-4pm
All classes last 5 weeks.
In the class, you learn and practice my techniques to create your own masterpiece in oils. Students will complete one painting, from start to finish, over the course of four classes. Inexperienced painters are welcome!
You can find Bill at LibertyTown in Studio 11