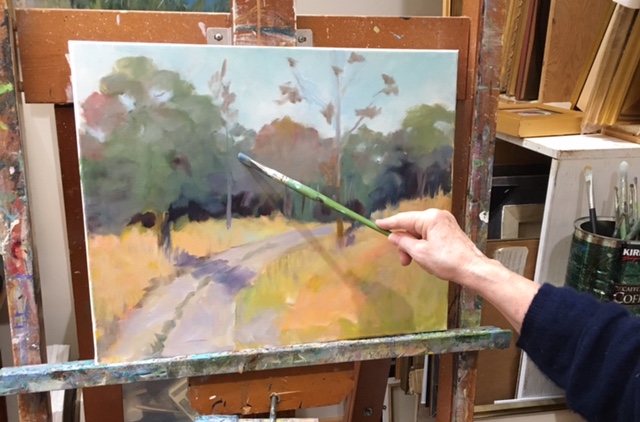 The gift of Art has enriched my life for as long as I can remember. I am humbled, elated and challenged by it everyday. It is a great joy to be able to share. I consider myself a Modern Impressionist painter, lyrically interpreting the landscape, with a current emphasis on painting Plein Air. When you love something, there is always something new to learn, so my art training which began at The Corcoran School of Art and Catholic University has been ongoing  through the years with classes, workshops and travel abroad with Alexandria Art League; Corcoran;  UMW; &  VCU.
I have been exhibiting & selling my work for over 40 years and have had my second floor studio at Libertytown since it opened.
My next exhibit is scheduled at the Hill Center, Washington, DC-, May 1-June 25. Opening Reception May 17, 6:00-8:00pm.
You can find Betsy at LibertyTown in Studio 2