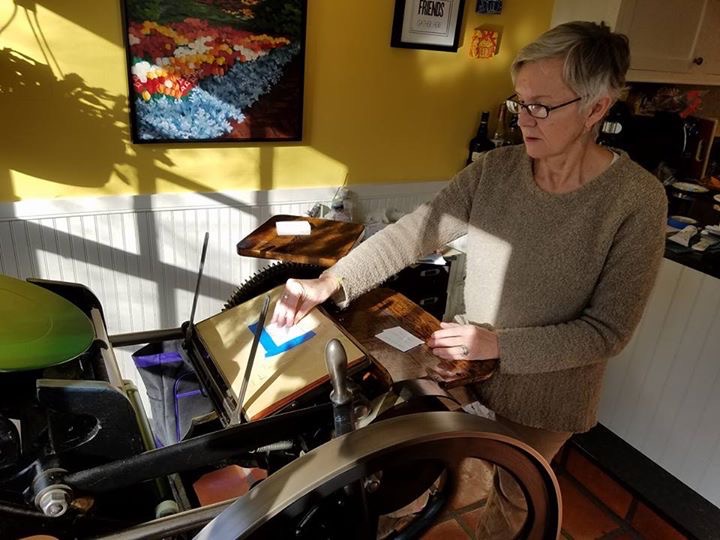 Susan Carter Morgan, AKA Downtown Writing and Press
Sometimes it takes a while to know what drives our passion. In my case, it took years.
But I believe it's never too late. It only took one workshop in letterpress printing to convince me that I needed to print.
I bought my first proof press, and then a small tabletop platen press, and finally a 1,000 lb Chandler and Price 8×12. Words have always mattered to me– and that's probably why I love quotes from others as well. So I create– cards, small prints to display on a table or desk, and prints to frame.
I'm an introvert at heart.  So spending hours sorting type or printing cards with my sweet dog by my side is really heaven.
You can find Suzy at LibertyTown in our front galleria