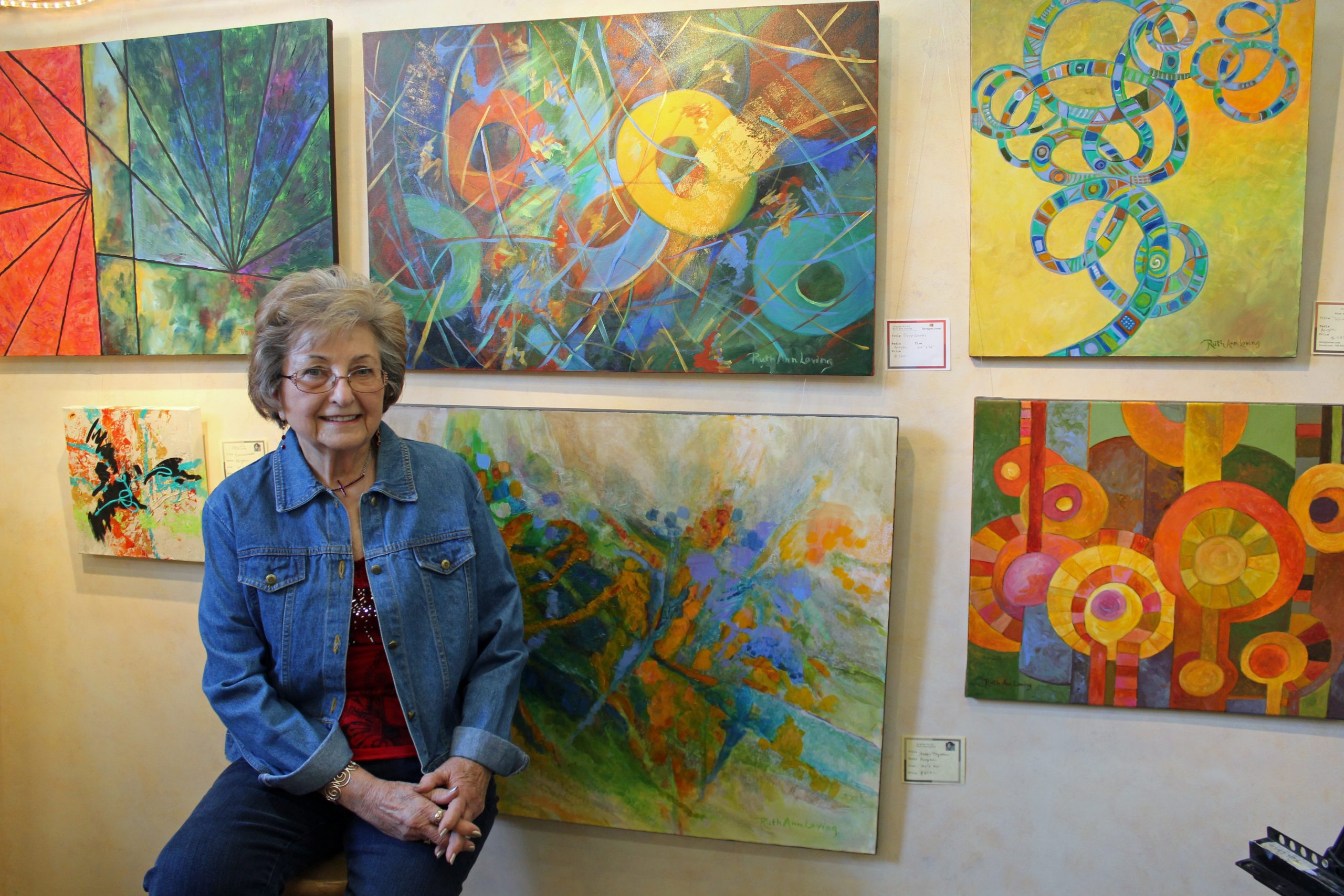 [breadcrumbs]
My passion is painting because it allows me to be creative.   My preferences include working in acrylic or watercolor and the subject matter can be realistic or abstract. When painting realistically my inspiration is usually drawn from nature. I love to experiment and sometimes interpret the scene or subject matter in an unusual way. I am always looking for different ways of expression in painting.
When working abstractly I usually consider how I can convey my thoughts and concepts non-objectively.   Often I start the background with a textured or experimental technique before continuing to develop the painting. This process often becomes intuitive as color combinations and changing shapes guide me.   The finished painting may be bold and meaningful with exciting color.
I believe that light is most important in a painting because it reveals color. The light can also represent love and healing.   My goal for my paintings is that they be uplifting.
Often I also work with watercolor on Yupo, with pen and ink and rice paper collage.   I enjoy working with acrylics using texture tools, pouring and palette knife application. I work in my studio as well as plein air .
Classes (Sign up by phone or email):
Acrylics for Beginners: Tuesdays 1-3pm, six 2 hr sessions@ $210. Call to schedule. Ages 16+
You can find Ruth Ann Loving at LibertyTown in Studio 2