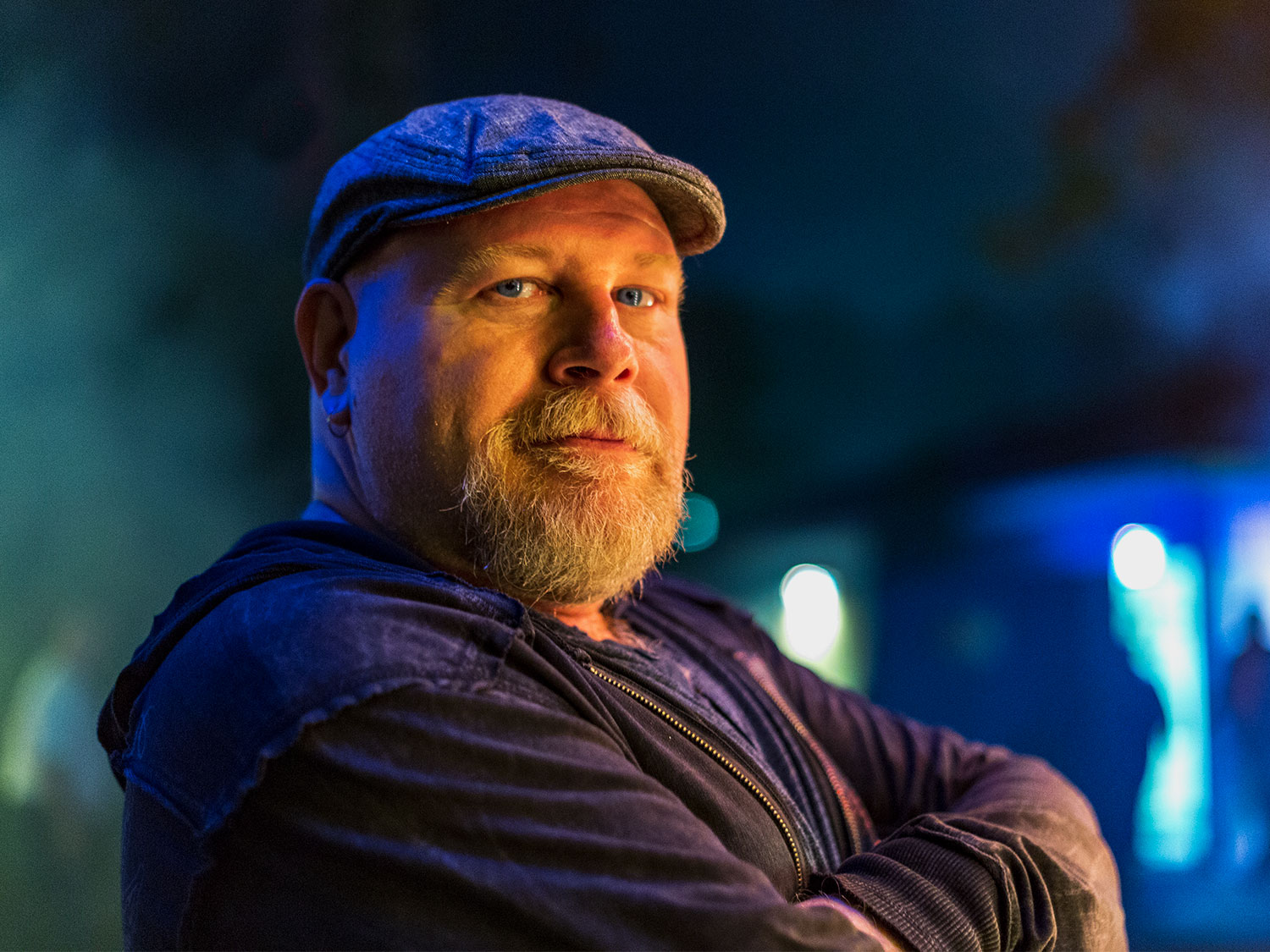 [breadcrumbs]
Michael Broadway is a self taught artist, born in Washington D.C. and spent his childhood and early adult life in Virginia and Texas. Michael's art is expressed in the form of mixed media, ink, pencil, air brush, acrylic paints,  graphite, recycled items and papers, transfers, and other various mediums and processes.  and some sculptures.
Michael's work is inspired by graffiti art, pop art, music, and surroundings of life. Michael incorporates reinvented broken machines, tools, children's toys for some affects used in my art,  Which create a visual journey for the viewer. Michael's art is a very personal expression, and he hopes that it is appreciated by others. Michael is currently a member of the Fredericksburg Center for Creative Arts (FCCA) Fredericksburg, Virginia. Comission pieces are available upon request.
You can find Michael in our Back Hallway!