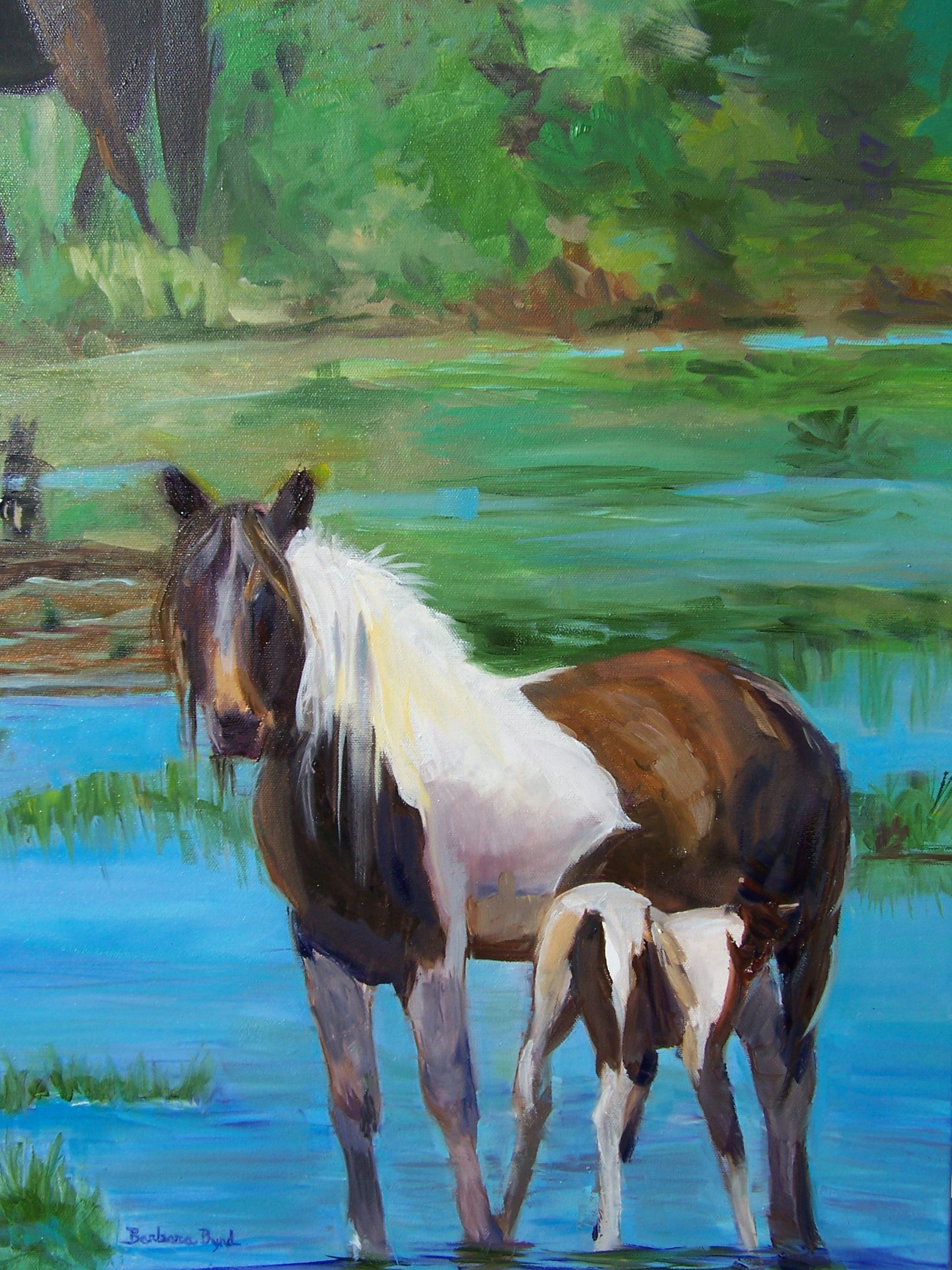 Barbara Byrd is an award winning and highly respected fine artist in Caroline County, VA.  Barbara graduated from Caroline High School with a class of 54 students.  Needless to say, no type of art was offered at school.  She has become a fine artist through classes, practice, patience, determination, and desire.  Barbara took classes from the famous Sidney E. King of Caroline.  Mr. King is known for his murals located in Utah at the Mormon Church and numerous signs for Virginia National Park Service.
After raising her child and career of 37 years at Fort A. P. Hill (ending as a Budget Analyst), Barbara painted and was known for her watercolors.  She has "expanded her horizons" and now paints in oil.  She is inspired by portraits of her grand-children, animals, flowers, landscapes, old buildings and whatever strikes her fancy at the time.  Her focus now is on the play of light and dark.
Barbara's works expand the US from coast to coast and corporate offices.  Barbara is represented at LibertyTown in Fredericksburg and with the Swimming in Paint (SIP) group at Crossroads Art Center in Richmond.
You can find Barbara at LibertyTown in the Hallway One